Would you like to be more Confident

    but Nothing has Worked…?
If so, you are like 99% of our clients – we have the answer…
for only $150!
What would you do if you knew you couldn't fail?
Everyone struggles with their confidence at some time or another. When you look at yourself in the mirror in the morning what do you tell yourself? Are you filled with enthusiasm for the day ahead and confident in your abilities or are you running a program of negative self talk that affects your performance and prevents you from fulfilling your potential?
Lack of confidence can lead to anxiety and worry. It can hold you back in relationships or prevent you from progressing at work so it is best to get some help to overcome any self doubts you have to create a more positive attitude and therefore achieve your goals.
I will give you self belief during your hypnosis session and give you techniques to draw upon to help you remain calm, relaxed and focused on your desired goal.
You will feel wonderful and much more self assured and ready to meet the exciting challenges ahead.
"Whatever the mind of man can conceive and believe it can achieve" Napoleon Hill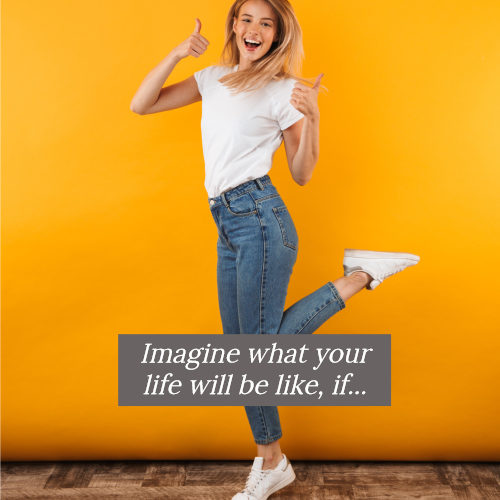 Here is What You Need to Do Next

If you are still skeptical, search for us online and read the reviews
Fill out the form with your contact information
List some good times to schedule a session
Call or text us to make sure we got your request
Look forward to enjoying the rest of your life confidently!
Contact us NOW – Change your Life FOREVER!!