Imagine what your
life will be like, if…
Hello and Welcome

My name is Helen Marie Slade and I am a Certified Hypnotist
and a Licensed NLP Practitioner
My practice is based in Lake Nona Medical City, Orlando, Florida, home to some of the nation's top hospitals and medical care facilities
Why are you visiting this website?
The chances are that you want to achieve something in your life that you are currently finding difficulty with. You may have tried to overcome this particular obstacle before…maybe more than once, and you just need a little helping hand to make it happen.
If that is the case, you are in the right place. My aim is to help people just like you tap into the power of your mind to give you that helping hand wherever you are in your life's journey.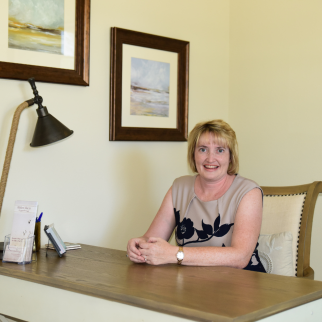 I enjoyed my first session with Helen immensely and felt peaceful and happy afterwards. I decided to repeat my experience, and over three more sessions with Helen's wonderful direction, I learned how to quiet my mind and work through several life events that have caused me much stress over the years. I did not know it could be this easy and pleasant. I feel I have experienced great results and will continue to work with her. Catherine Zelner, M.D.*