Imagine what your
life will be like, if…
Hello and Welcome

My name is Helen Marie Slade and I am a Certified Hypnotist
and a Licensed NLP Practitioner
My practice is based in Lake Nona Medical City, Orlando, Florida, home to some of the nation's top hospitals and medical care facilities
Local and Online Sessions Available
Altamonte Springs
Apopka
Celebration
Cocoa
Dr. Phillips
Kissimmee
Lake Hart
Longwood
Melbourne
Narcoossee
Orlando
Saint Cloud
UCF
Windermere
Winter Garden
Winter Park
Helen is one of the most highly rated hypnotherapists in Orlando, Florida.


She is ranked in the top 4% of all professionals, according to Thumbtack.


She operates from the privacy of her clinic in Lake Nona, Orlando, where she has her office, but she is also able to help out of state clients from all over the country using remote online sessions.


Check out her reviews to see why over 98% of clients visiting her Orlando hypnosis center have a positive experience and give her 5-star reviews!


Helen takes time to understand her client's needs, the issues that impact on their personal lives and the changes and physical demands that affect people working long hours.


She understands the healing process, how therapy, and how we think, can help to improve one's health.


She is there to support patients on their own particular journey and truly cares about the people she is helping.


She is committed to ongoing training, she strives to achieve professional excellence in all that she does, and she loves to read, study and continue to learn new techniques in order to help her clients live better lives.


Her services include weight loss, anxiety and stress management (where she has had amazing results, helping many people to do great things with their newfound confidence).


She helps patients improve their mental well-being, to focus on their health and get a good night's sleep.


She is also able deal with pain and anger management and help people to overcome all sorts of fears and phobias (fear of public speaking, fear of flying, heights, spiders etc.).


She has had great success helping countless people to quit smoking, where she is thought by many to be one of the best hypnotherapists not only in Orlando, but also in the country, helping people to stop smoking with just one session, even offering a 100% money-back guarantee!


Phone today for your free consultation to find out how hypnosis works and how you can change the way you live your life forever!


Helen is widely regarded as a top hypnotherapist, one of the best in the country - she is waiting for your call!
All rights reserved
Copyright Helen Marie Hypnotherapy, lake nona, orlando, fl.
Why are you visiting this website?
The chances are that you want to achieve something in your life that you are currently finding difficulty with. You may have tried to overcome this particular obstacle before…maybe more than once, and you just need a little helping hand to make it happen.
If that is the case, you are in the right place. My aim is to help people just like you tap into the power of your mind to give you that helping hand wherever you are in your life's journey.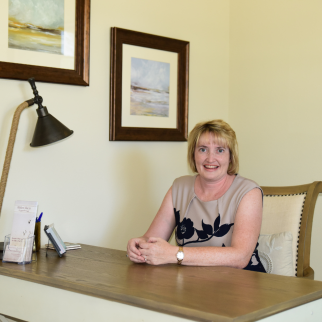 Helen Marie Slade, Certified Hypnotist,
in her Orlando office
I can't wait to help you!
Our Orlando Hypnosis Service Testimonials and Reviews
I enjoyed my first session with Helen immensely and felt peaceful and happy afterwards. I decided to repeat my experience, and over three more sessions with Helen's wonderful direction, I learned how to quiet my mind and work through several life events that have caused me much stress over the years. I did not know it could be this easy and pleasant. I feel I have experienced great results and will continue to work with her. Catherine Zelner, M.D.*