All Sessions
(other than Stop Smoking)
---
The initial session is where I get to know you. You tell me about the issues you have been experiencing and we discuss what I can do to help you.
Once you are in a calm, relaxed and confident frame of mind, the hypnosis session begins. This session normally lasts for approximately 90 to 120 minutes and costs $150.
If further sessions are required, these sessions last for approximately 75 to 90 minutes and cost $120 per session.
Some clients will only require one session, whereas others will need further sessions depending on their particular circumstances.
For help with weight loss and stress you will probably require 3 to 4 sessions.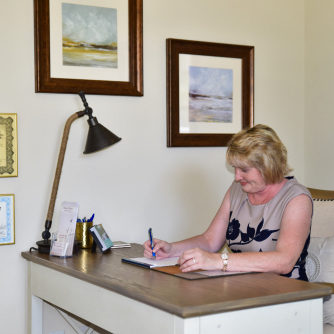 Stop Smoking
---
A stop smoking session lasts for approximately 90 – 100 minutes.
I use a technique which is very successful and for the majority of smokers just one session is all it takes to stop smoking (for the rest of your life!).
However, if you were to start smoking again within a year of the session, I will provide you with additional session(s) at no additional charge.
A telephone back up support is also available during this twelve month period, again at no additional charge. The total cost for the session and back up support is $275.
Hypnotherapy is a gift you should give yourself and Mrs. Helen is the perfect person to introduce you to this soul massaging technique. I have seen her multiple times and will continue to go back again. She has helped me with my anxiety, weight loss, and self esteem. I am walking more confident and will be graduating soon thanks to this intervention and her continued encouragement.*