A phobia is an intense fear of something that in reality poses little or no actual danger.
Common phobias include fear of flying, heights, spiders, public speaking, needles and so on.
When a fear builds up in our mind our reactions can be completely out of proportion, thereby overprotecting us.
If you are finding it difficult to cope with a particular phobia I would be delighted to help you overcome it.
During hypnosis I will give you positive suggestions that will bring this level of fear down to a manageable level putting you more in control and creating a sense of calm.
You should need just one session.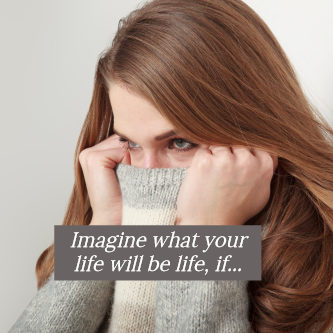 I was terrified of lightning..I wouldn't leave the house or get out of the car if it started to lightning. After just one session I am no longer terrified. I am calm and I am able to get out of the car. I really didn't think it was possible to be helped but one session worked. Helen also talked to me about anxiety and stress and after leaving I felt much calmer and relaxed and I plan on going back every few months for a session.*